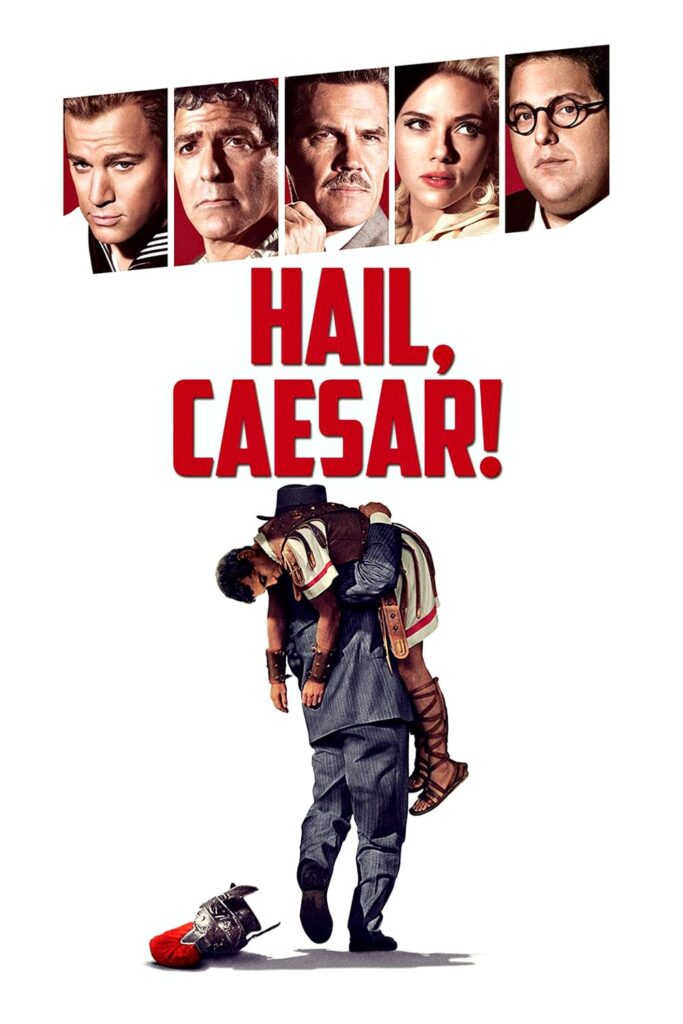 Aaron, Christine, Josh, and Zak join Dale for the 2016 movie Hail Caesar.
Trailer
Discussion Notes
Jackie Chan – How to Do Action Comedy (2014) – YouTube Channel: Every Frame a Painting
Dale referenced a YouTube series called Every Frame a Painting. In this video, the series takes a look at Jackie Chan's filmography of the Action Comedy genre.
Synopsis: Some filmmakers can do action. Others can do comedy. But for 40 years, the master of combining them has been Jackie Chan. Let's see how he does it.
Next Suggestion
Our next month of episodes is a deep dive into the Coen Brothers! We'll be having discussions about the following films, and the entire filmography of one of the greatest writer/director teams working today: Joel and Ethan Coen.
The Hudsucker Proxy
Miller's Crossing
Barton Fink
Podcast: Play in new window | Download
Subscribe: Apple Podcasts | Google Podcasts | Spotify | Amazon Music | Stitcher | RSS